"If you are looking to discover what might be blocking you from your past look no further than Robyn Fritz and Fallon! I recently had a past life regression session with her (via telephone) and had an enlightening experience that gave me the clarity I was seeking! I felt safe and had all my questions answered. I now understand where my fear came from (in a past life) and how it can empower me today!"  – Lisa Lamont, CHt, Life & Business Intuitive Advisor, Hypnotherapist, Radio Show Host, Author

"I had a very unexpected, yet very powerful, experience in my past life regression appointment with Robyn. I was having a personal issue that I was pretty sure was related to previous life experiences, but I had no idea until the appointment just how complex it was. Robyn asked safe, appropriate questions that helped direct me on my journey to the answers. There was much revealed in my session and I'm still finding healing moments occurring even several months later. I am very grateful to Robyn  for this experience and healing in my life." – Karen Cleveland, Animal Communicator and Healer

"My hypnosis session with Robyn was amazing! We looked back at a scene from my childhood, maybe an hour from a single day, but the insight gained has been almost unfathomable. The experience has led me to consider family patterns playing out from generation to generation, to reframe my relationships with both nuclear and extended family members and to understand decisions that were made at that time. I came out with a greater understanding of myself and complex revelations about the people around me. In a strange turn, I saw the exact same issues brought out by hypnosis at work in the lives of extended family members whom I haven't seen or spoken to in years. It was like I was being prepared in advance to process events that would happen in the near future. The hour I spent with Robyn is so far the most impactful hour I've ever spent on my own personal development and three months later I am still feeling the repercussions." – Christina

"My session was life affirming. I was easily able to be hypnotized over Skype, which surprised me. When she took me back through several past lives, I could see and feel the same emotions that I am feeling in this lifetime, "accepting my lot in life" when what I really want is to soar (I am hearing in my head and heart, ROAR!) and be creative. My session was insightful and healing, I felt safe, comfortable and protected. You are a delight to work with, I enjoyed your humor. I highly recommend Robyn." – Lisa

"Robyn was able to create a safe and comfortable space for my hypnotherapy session. While my subconscious took our journey in what I thought were some strange and unusual directions, Robyn didn't hesitate or judge at all, and guided me through the experience with ease. In just our first session I was able to connect with a lost power and begin creating positive change in my life." – Kashondra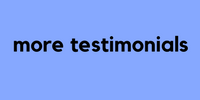 You and Past Life Regression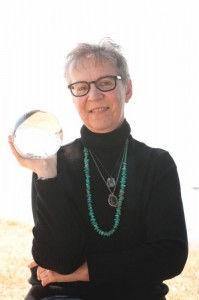 Yes, your life is jam-packed. So why take the time to have a past life regression session?
Think of it this way. You're speeding down the road of life. Things are pretty good, really. Then you hit a few speed bumps, even a roadblock, or get distracted by the view. You might even take a wrong turn, or a detour takes you so far off course you're not sure if there's a way back. Or forward.
You're stumped. What do you do?
Well, one thing you didn't do was look in your rear view mirror, so you missed someone behind you, trying to wave you down and help you get back on course.
That person waving you down? That was your soul.
Listening to your soul can make the difference between a bad or neutral decision—and a great, well-informed one. You can do that in a past life regression session.
Sure, the first thing you think of, in a crisis or in strategic planning, is what's happening right now and how to get through it successfully. Of course. But the more information you have the better off you are, and the source of information we overlook most often is deep inside us.
Whether we consider ourselves spiritual or intuitive (or not), we often don't stop to consider how much our soul knows about us—from why and how we got here to what we're doing. After all, we literally are our souls.
Our soul knows what happened in our previous lives—what blocks hindered us, what skills served us, what we knew, for better or worse. When we better understand these things we can find solutions to problems and get creative insights, boosting our personal and professional lives. Who doesn't want that?
Yes, past life regression (and between life regression) can show us what our soul knows. For example:
What are your roadblocks? They can be attachments (thoughtforms or entities), mindset issues, past life energies, contracts made during or between lives, the good and bad of our busy modern lives.
What's your skill set? Yes, you had skills in previous lives that you can learn to use now by exploring the lifetime(s) in which you mastered them.
What Exactly Is a Past Life or Between Life Regression?
Past Life Regression assumes, correctly, that we've all lived before and can access those lives through several techniques. I use either soul regression hypnotherapy or an intuitive and shamanic-like techniques I call Soul Progression Clearing.
Between Life Regression means your soul explores it time between lives (when it is in the afterlife and exploring its options). It can tell you what it learned in a previous life and advise you on this one. This is fascinating because your soul between lives is both objective (as in completely honest) and compassionate, so what you learn is compelling, vivid, and eminently useful.
Both techniques, which often occur together in a session, are deeply moving, intensely spiritual, and powerfully healing. My clients have done everything from understand and remove blocks to learning how they worked with things in previous lives, from herbs to energy to, yes, magic. Healing and growth occur quickly and dramatically. I've seen a lifetime of anguish resolve in a two-hour session. Yes, that powerful. But only if you're willing to work for it.
This work helps you clear your soul, and your body, by providing crucial information from past lives and between lives to the present. It can help you achieve balance, clarity, and transformation. Fast.
The Past Life and Between Life Regression Process
I offer two forms of past life regression:
Soul regression hypnotherapy
Soul progression clearing
In soul regression hypnotherapy I, as a trained and licensed hypnotherapist, use hypnotherapy techniques to help clients tap their intuitive knowledge to explore carefully defined issues in partnership with their spirit guides (spiritual support team).
Soul progression clearing is a shorter process that relies on my intuitive insight (and, of course, yours) and shamanic and energy healing techniques.
I can suggest a process based on your interests and concerns, but ultimately the decision is up to you.
Both methodologies can help you release blockages and tap your personal power. Sometimes it happens quickly, in one session. Sometimes one session reveals layers that we can resolve together in future sessions. Always the energy needs to percolate as your mind, body, and spirit adjust.
Past Life Regression with Hypnotherapy
I am a certified hypnotherapist in the state of Washington (HYPN.HP. 60679730). My specialty is past life regression, between life regression, and spiritual awakening (and grief support).
No, hypnotherapy does not make you quack like a duck. I use hypnotherapy to help clients relax deeply so that they can allow their subconscious mind (their spirit, or soul, or intuitive side) to address issues and concerns, from fears and phobias and blocks to acquiring knowledge your soul had in previous lifetimes. Fascinating! Powerful! Stunning! In fact, no intuitive, however skilled, is as powerful as your own soul. I highly recommend this methodology.
Forget the weird things you heard (or think) about hypnotherapy (believe me, I know). You are never asleep or compromised in anyway. In fact, you are always aware and in control in a session. I assist by holding a space large enough to explore yourself at a deeper level than you ever knew possible—and to use that knowledge to empower yourself. Yes, to find out things like your soul purpose, to dig deep into your creativity, to grow gracefully and with ease.
You work really hard in this process; it is not passive. I help you relax, but you are driving the session with your intuition and your soul's deep knowledge. You may not think you're capable of a deep intuitive dive like this, but trust me and yourself—you are.
How do I know that? Because you are your soul. And because I've seen it happen with my clients.
Please note:
I work only with emotionally healthy people who want to further empower themselves.
I do not diagnose, prescribe, or treat mental or physical health issues, so please consult medical providers for those. There are many things I can help with, and often more quickly and effectively than other modalities can. That's why I incorporated hypnotherapy certification into the regression and healing work I was already doing.
If you're curious about how you can benefit from a session or a session package, please contact me for a complimentary 15-minute call to chat about how I can help.
Sessions last two hours, plus additional time to assess paperwork and to energetically clear and intuitively analyze the situation, before and after the session. Fees include a 15-minute follow-up and a custom energetic / hypnosis / intuitive recording tailored just for you.
What Past Life Regression Can Mean for You
Consider past life regression if you:
Want to explore past lives and between lives
Want to boost your creativity
Want to access knowledge from previous lives
Want a deeper understanding of your role in the universe
Feel stuck, and suspect it might be from a previous lifetime
Have unresolved fears, phobias, or traumas, and suspect they might connect to a previous lifetime
Even one session can be an amazing support: when you see a lifetime of grief resolve in a session, it's, well, stunning and immensely satisfying.
Whatever you call it, it works. It's all a reminder that love is all that matters.
Testimonials and Contact
Please see my Testimonials page for raves about my services.
Interested? Contact me for a session.
I also offer a complimentary 15-minute call to discover if we are a good fit to work together. Contact me.
Even one session can be an amazing support: when you see a lifetime of grief resolve in an hour, it's, well, stunning and immensely satisfying.
Whatever you call it, it works. It's all a reminder that love is all that matters.
© 2016 – 2018 Robyn M Fritz