"Very powerful and enlightening! I was amazed at what was revealed to me in just one session. By retrieving a part of my soul that was lost as a child, it enabled me to see what was holding me back in my life. I highly recommend Robyn to anyone seeking spiritual awakening and more clarity in their life." – Anne
What Spiritual Awakening Is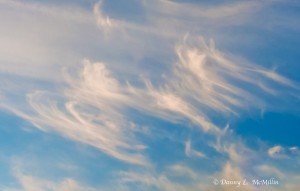 The most frequent question I hear in my practice is: what did I come here to do? It's life-affirming to know, but it requires you to dig deep to find out. The good news? It's always worth it.
As a spiritual consultant I help people tap into their soul to understand where they came from, what they learned, and where they're going next. While ultimately all of our lives (and afterlives) are about one thing—self-love—the path to it is complicated, littered with self-doubt, misunderstanding, and fear in all its nasty aspects.
Spiritual awakening is a life-long process involving deep thought, humility, humor, and a belief in the eternal nature of your soul, or what some people call their "higher self." It doesn't require a belief in a god or goddess or a religious institution with proscribed rules. It does require that you are ready to believe in yourself.
I can support your spiritual awakening process in several ways.
Mindset Alchemy
To be fully and completely human we need to change how we think and live in the world, which means getting rid of the notion that we are in charge of the world and acknowledging that we are equals with all life. It's humbling, liberating, and 100% true.
The world really lives in a mindset I call Planetary Connection, in which all life is equal, and everything is alive, has a soul, consciousness, responsibility, free choice, and opinions. Claiming this mindset relieves us of the Planetary Healing mindset in which we assigned ourselves "caretaker and guardian" status out of misplaced ideas of our role on earth: we don't need to heal the planet, it can do fine without us.
By collaborating with all life to contribute to a healthy, evolving, conscious planet we empower ourselves, claim love as our guiding principle (our essential worth), and just plain breathe easier. That means we can more easily claim vibrant, passionate lives—and juicy afterlives.
Soul Journey 
Meet your spiritual team, understand your soul purpose in this and other lives, find out your next steps to creating a full, complete life.
Soul Retrieval
The shamanic perspective is that this work retrieves a portion of your soul that has been lost because of trauma, in this lifetime or another. I look at it from the practical standpoint of how you feel and what is revealed in a session. Sometimes I can see when and how something happened and explain it. In a hypnotherapy session, your subconscious mind (your spirit, or soul, or intuition) can and will offer deeper insight. Then you fix it. I assist and monitor.
Spiritual Awakening Sessions
We can do spiritual awakening sessions strictly using my intuitive insight and my crystal, Fallon's, healing energy. You can sit back and have it done for you, if you like. Sometimes that works quite well, although you can feel distanced from the process because you're not actively participating it, but simply receiving the information. Then again, it can be a spiritual "spa" day for you.
I highly recommend spiritual awakening assisted by hypnotherapy. This allows your intuition to dig deep into what your soul knows to access levels of understanding far greater than any intuitive can go for you. It requires you to work hard in a session, but it is fascinating, fun, inspiring, and completely worthwhile.
And the best thing about it? None of us really appreciate how wonderful we are, how powerful we are, how completely amazing we are, until we stop and let our souls simply speak up.
You will love it! Contact me for a session!
© 2016 – 2017 Robyn M Fritz