Radio and Facebook Live
OM Times Radio, Mondays, 2 pm PST / 5 EST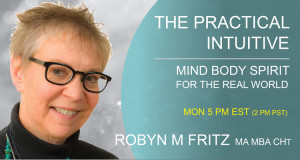 We are all intuitives and healers: here's how we live it every day. Join me for brief intuitive and healing readings, lively conversations, and thought-provoking guests. Topics we'll explore include:
Personal and business intuition

Animal communication and the human-animal bond

Psychic mediumship, the afterlife, ghosts, the paranormal

Crystals, intuitive partners, rituals

Space clearing at home, at work, and in nature

Past life and between life regression, spiritual awakening, soul retrievals/journeys

Shamanic

 

and energy healing modalities

Mindset, science, mysticism—and magic

Earth changes, the multiverse, and the mysterious (but real)
 Call in: 202-570-7057 or email me with questions/comments
Facebook Live: OM Times Magazine
See my Facebook Live videos here at my website on the Facebook Live and Videos page and on YouTube.
I am thrilled to be an OM Times Expert, hosting a weekly radio show, Facebook Live event, and webinars. Join me!
VILLE Magazine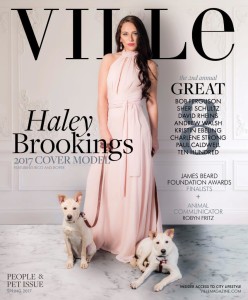 See my interview on animal communication, Pet Talk, in the March issue of this fabulous Seattle magazine.

MONTHLY INTUITION AND HEALING CIRCLE
Sat. May 20, 2017. 11 a.m. – 1 p.m. Fee: $15. West Seattle.
Must pre-register. Contact Robyn. Location given on joining. Note: the fee is lower on this gathering because it is part of my service to the community. It is to re-coup Meetup and investment costs while giving people a chance to come together, share, and grow.
We are all intuitives and healers. Join this monthly gathering to develop your practical intuitive and healing skills. Includes personal and business intuition, mediumship, animal communication, space clearing, energy healing, crystals … it's all here.
I will do random readings and healings, and we will all join in with readings and healings. This is a circle designed to create community while offering practical development skills with a trained, experienced intuitive and healer (me!).
There are plenty of people teaching intuition and healing, but this is different: this is about making these skills work for us quickly and precisely, all day long.
It will also include material I've learned over 15 years as a professional intuitive, including from the wonderful intuitive, Laura Day. We will discuss and employ her books, including The Circle and How to Rule the World from Your Couch, as an approved instructor of her material.
Come willing to explore, learn, grow, make mistakes, and grow some more, with a lot of laughter and community building. Contact Robyn now!
ANIMAL COMMUNICATION: Animals, the Afterlife, and Reincarnation
Sat. May 27. 11- a.m. – 1:30 p.m. Fee $40. West Seattle.
Pre-registration required. Contact Robyn.
Learn basic animal communication, and what the afterlife is like for animals. We'll connect with deceased animals, including possibly your own. Explores mindset, grief, and rituals.
Online Workshops
LEARN IT LIVE – ONLINE WEBINARS
COFFEE AND COSMOS WITH ROBYN
Weekly. Starts Monday, May 1, 10:00 a.m. – 10:30 a.m. Free! at The Wellness Universe – Learn It Live Online. Contact Robyn
Join live to ask questions, share insights, discuss intuition and healing, including crystals, animals, the afterlife, space clearing, past life regression, energy healing, whatever comes up! My Wellness Universe profile!
Working with Your Crystals
Tuesday, May 9. 11 a.m. – 12 p.m. Fee: $20. The Wellness Universe – Learn It Live Online. Contact Robyn
Crystals aren't tools, they're family and partners. Learn practical, no-nonsense, easy ways to work with them, especially for grounding/protection, clearing/healing, and creativity. We'll look at crystals together, discuss uses, and learn how to communicate and partner with them.
Before the class, get a small quartz crystal, or a crystal you admire. We'll use a guided meditation to connect with them. Bring questions, issues, concerns, ideas.
YELLOWSTONE INTUITIVE ADVENTURES
June 17-18, 2017. Fee: $400
Yellowstone National Park
Want to claim your magic? There's no better place for that than Yellowstone! What is your most sacred goal for the year, for your life? Want do you want to achieve? A book idea, a better connection to nature, an idea of what you were born to do? Whatever your goal, we will explore it in personal coaching with me and Fallon, in group work at sacred sites in Yellowstone, and in a personal vision quest.
Imagine it! Two days on an intuitive adventure in Yellowstone National Park! We'll explore our intuition—how to deepen our connection with our intuitive best self, develop our intuitive muscles, create our best lives, learn to talk with animals, and learn to communicate with the land! Yellowstone is a partner in my business, a member of what I call the Alchemy West Committee, and has been a special retreat for me since my childhood. Come share the magic with me!
We'll end with a vision quest at Mud Volcano, in partnership with the animals, the land, your guides, and my planetary guide, Grey, and enjoy a potluck get-together the last night!
We'll explore the Lamar Valley (wolves and bears!), Norris Geyser Basin, Old Faithful and the lower geyser basin, and more!
Limited to 8 people. Includes hands-on mentoring, assignments, time to explore and to dig deep,  handouts.
Sign up now! It's already filling up! Cost: $400. Does not include transportation, food, or lodging. You'll need reservations by January to stay in the park. Contact Robyn for more details!
HOST A PRIVATE GATHERING WITH ROBYN AND FALLON
In an afternoon or evening gathering we explore the world of crystals and experience Fallon's rare planetary and dimensional energy. It's a relaxed, fun, inspiring event to explore Fallon, receive messages from him  and other beings, and gaze into him to see animals, guides, other worlds, and ancient lands, and explore the world of crystals and of being equal with all life. These gatherings are fun, inspirational, and deeply moving. Contact Robyn for times and arrangements.
Visit My Blog! 
This is my storytelling arm, where I explore our intuitive lives, the human-animal bond, earth changes, evolving communities, and working with Fallon. How? With intuition, metaphysics, science, smarts, humor, heart, common sense, and attitude.
Some of my blog entries:
Wellness Universe
I am delighted to be part of Wellness Universe, a premier directory of soul-inspired wellness professionals. You can find my profile, blog articles, upcoming webinars, and offers at The Wellness Universe and at my site there at Robyn M Fritz.
TheNaturalPath: Our Guest Column
Catch my monthly blog at Natural Path, a holistic center for all things wellness, especially in naturopathy. I am writing on intuition, animal communication, mediumship, space clearing, soul progression clearing—all the things we do at Alchemy West.
Check Out Our Videos
On our Home and Space Clearing and Mediumship pages we have videos on working with Fallon, our space clearing modality, and how we work with the dead and on our space clearing work with radio show host and coach CJ Liu! Check them out at her YouTube channel or on our videos page!
© 2013 – 2017 Robyn M Fritz